Online presence of any product or service has become mandatory to reach a wider audience. This begins with launching a responsive website which provides all the information for the user.
But is this website enough for running PPC campaign? Very often we have encountered clients reaching out to us for increasing their sales/leads.  The first metric we observe is the conversion rate of the website. 80% of sites have a conversion rate below 5%. They end up utilizing more media spends to achieve leads or sales.
Need for Landing Page
The landing page is a quick loading single page that provides information that serves your purpose. It can contains – content and creatives similar to HomePage with clear CTA (call to action).
Five Landing page elements:
Page speed
Headline with USP (Unique selling proposition)
Hero image or Creative
Reviews or Social proof
Clear CTA / Conversion Goal
I. Page speed:
You can analyze your page speed using the tool : https://developers.google.com/speed/pagespeed/insights/
Every 1-sec delay in page loading speed causes a drastic shift in user retention on the site. An ideal landing page should load within 1-3 seconds.
II. Headline – USP
Every landing page must have a clear Headline that showcases the unique selling proposition of the product or service.
The USP can be broken down into four-page elements, which collectively tell the story of your offering throughout the landing page:
The main headline
The supporting headline
The reinforcement statement
The closing argument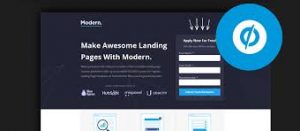 Image source: Unbounce
III.  Creative
The hero image of the landing page must be supportive of the content or adding value to the content displayed on the website (visual representation for better understanding). There are several free images providing websites. Small edits in canva or photoshop can help you display the specific creative on the landing page.
IV.  Reviews
Any product or service is authenticated once people see some reviews and social proofs. You can publish images and text by customers who have liked the product or service.
V. Conversion Goal
Your conversion goal is the purpose of the page is to you.
To a visitor, this is presented in the form of a Call-To-Action (CTA), which can either be a button on a click-through page or as part of a lead gen form.
Your CTA is critical to conversions – it's what you want people to interact with on your page.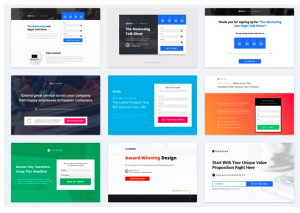 Image source: Instapage
There are several Landing page creating templates and theme online. They provide a 5% plus conversion rate and are easy to customize as per promotion. Some well-known platforms are Unbounce, Instapage, Getresponse, etc.
Try these platform to boost your online campaigns, if you need us to create landing pages just drop a message.