Instagram popularly known as IG or Insta is a photo and video-sharing social networking service owned by Facebook, Inc. It was created by Kevin Systrom and Mike Krieger, and launched in October 2010 exclusively on iOS. The app allows users to upload photos and videos to the service, which can be edited with various filters, and organized with tags and location information.
Instagram Stories is one of the popular feature that allows you to share a series of images and videos for 24 hours. You can customise your stories with text, emojis, stickers, polls, etc for greater impact and emphasis.
In India, the recent update of Instagram has rolled out an option to add music to your Insta Stories. You can add any music of your choice for images and videos. There is an exhaustive playlist of your favourite bands, music album and melodies. This update was rolled out in US in 2018 and is now is available in India.
Where to find Music Feature –
Update your Instagram app to 110.0.0.16.119 version.
Go to Instagram Stories and add image or video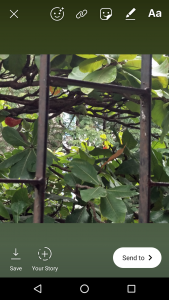 3. Click on the sticker icon and select music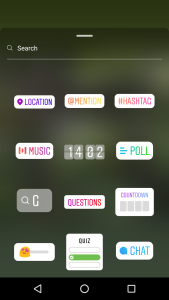 4. Choose from wide array of music options
5. Let your story go live with your favourite music.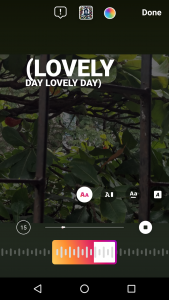 The feature is not just restricted to Instagram—it is also available on Facebook. To check it out, create a new post with an image or video on Facebook. You can then tap on 'Edit' icon hovering on the bottom left corner of the media you have chosen. Then tap on stickers and there you can find an icon called 'Music'. This works the same way as Instagram Music.
Enjoy this feature and let us know if you could make your day lovely!